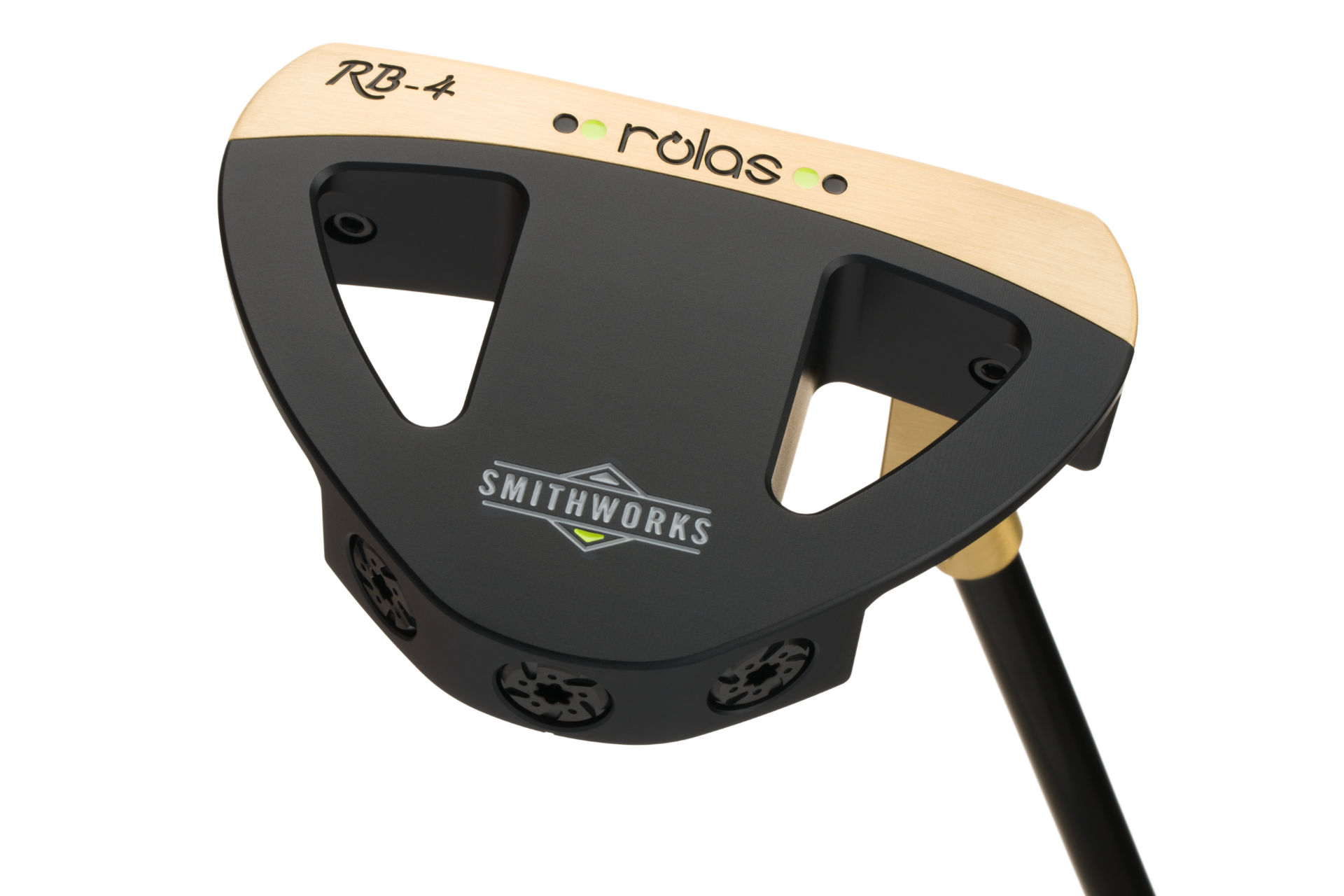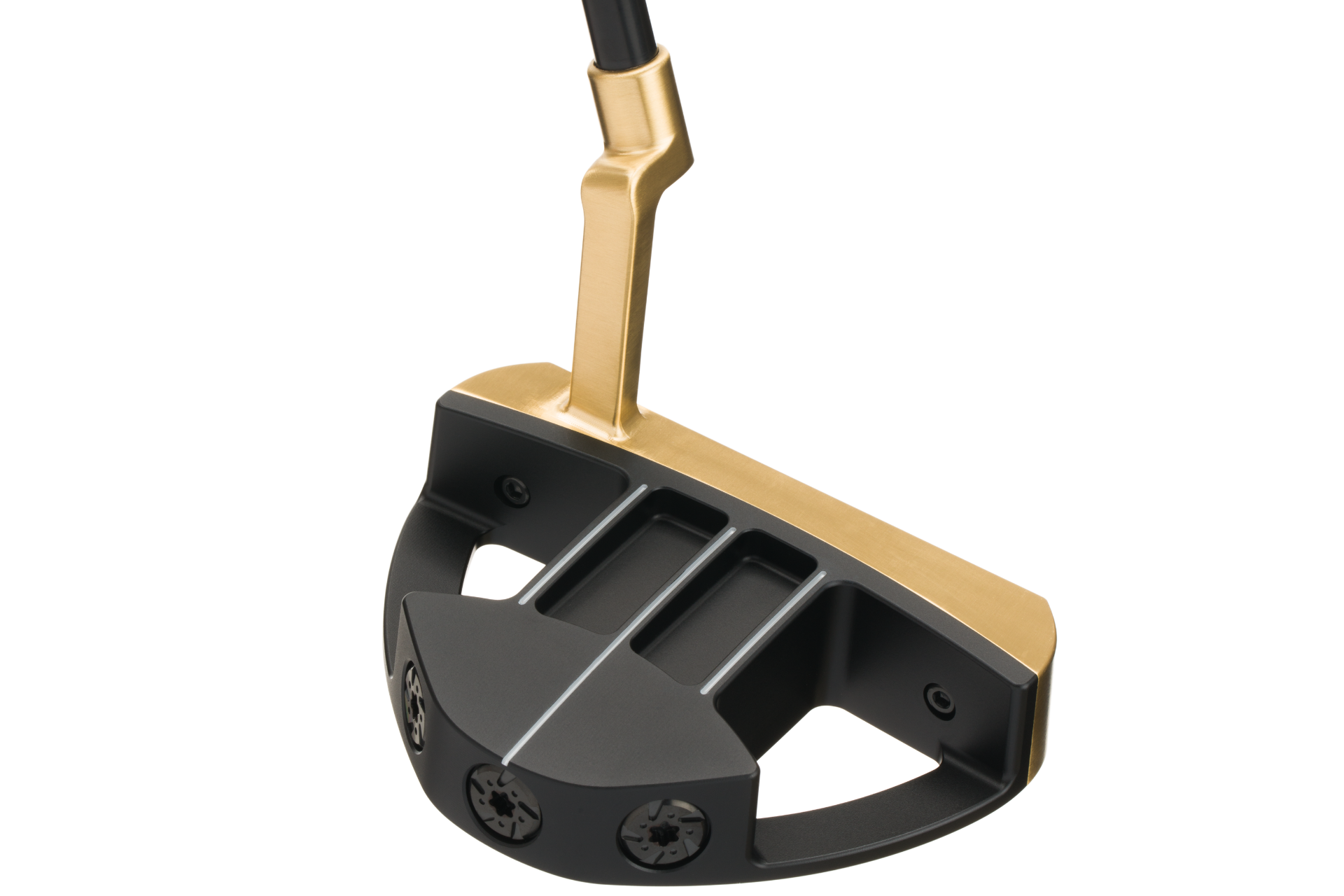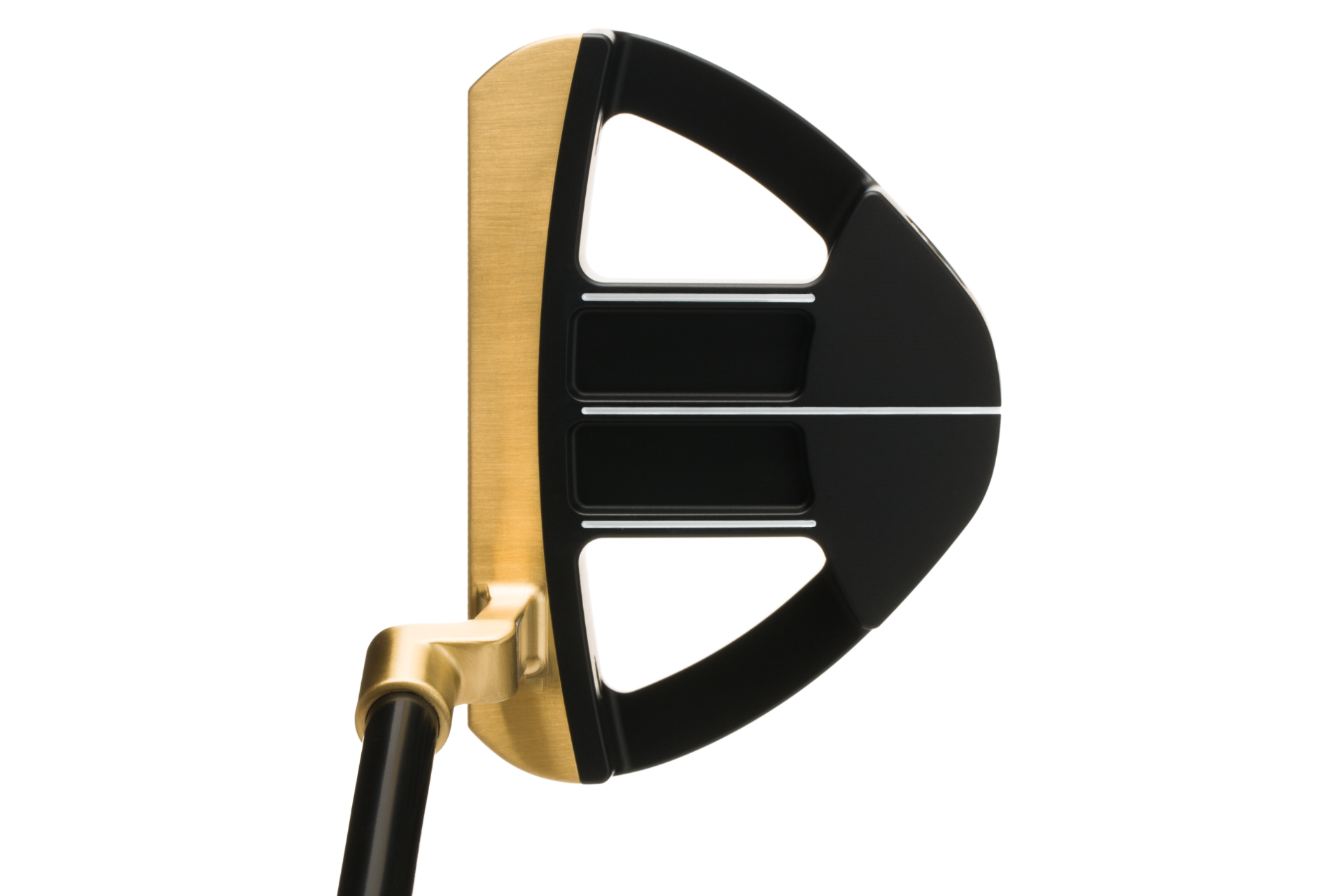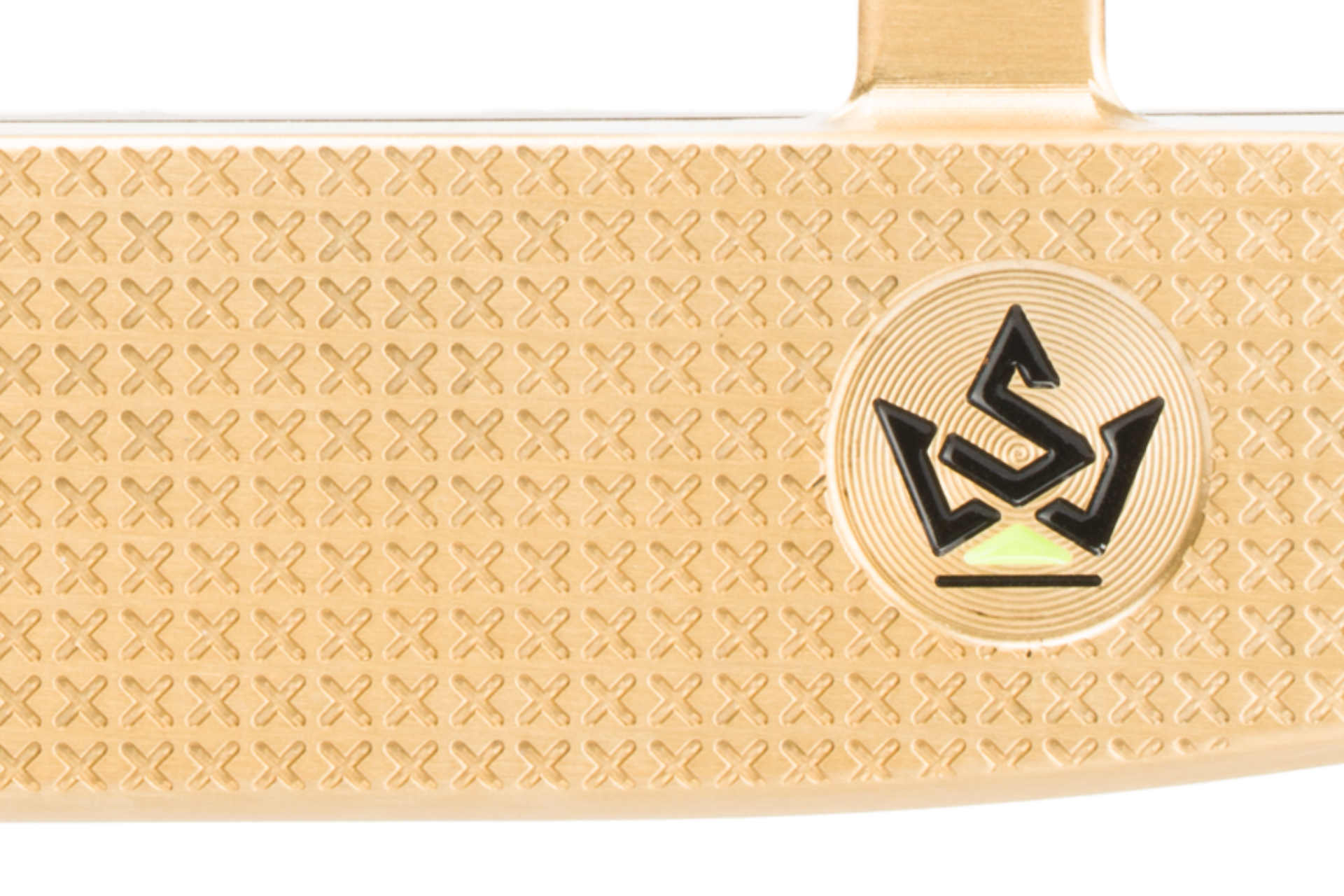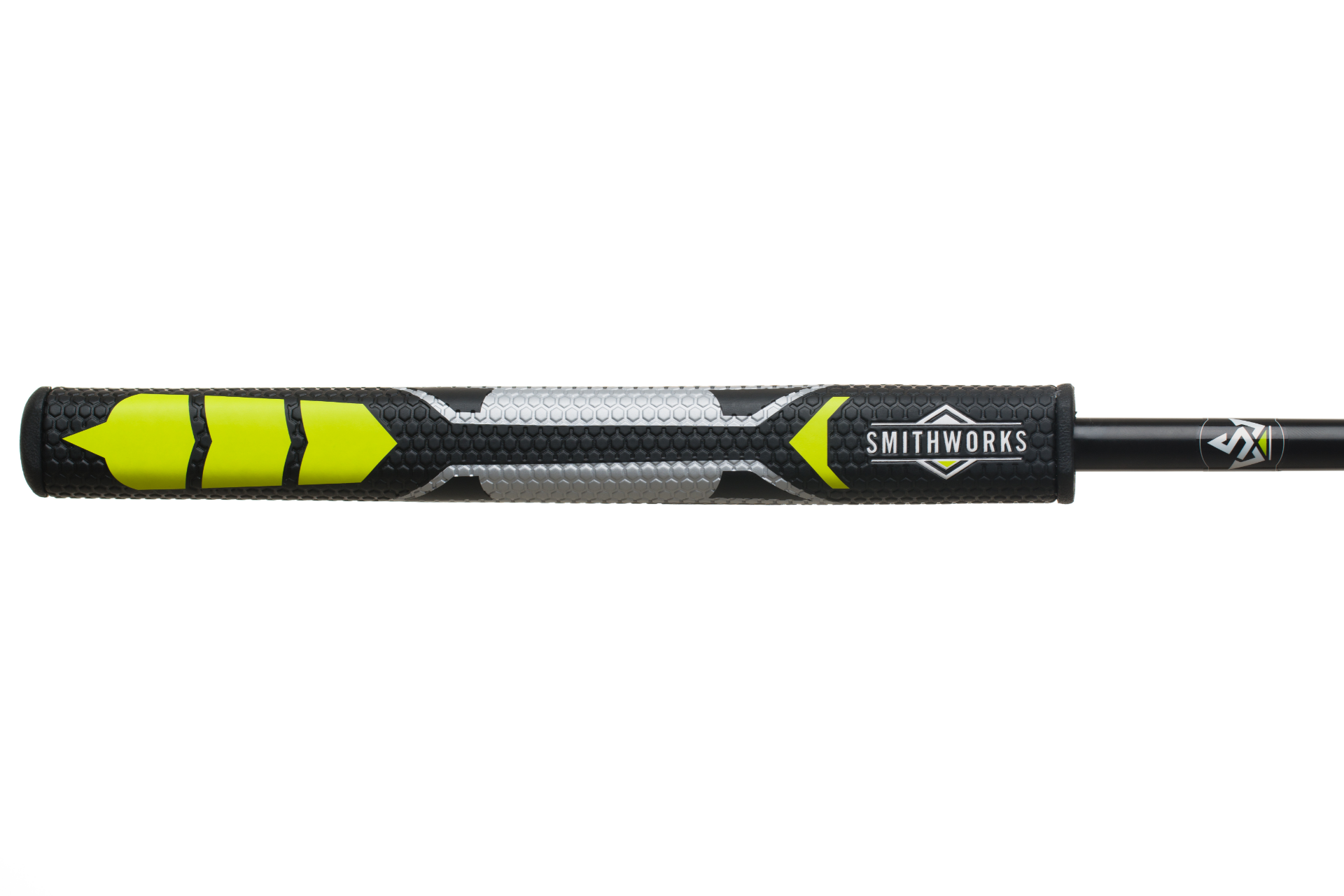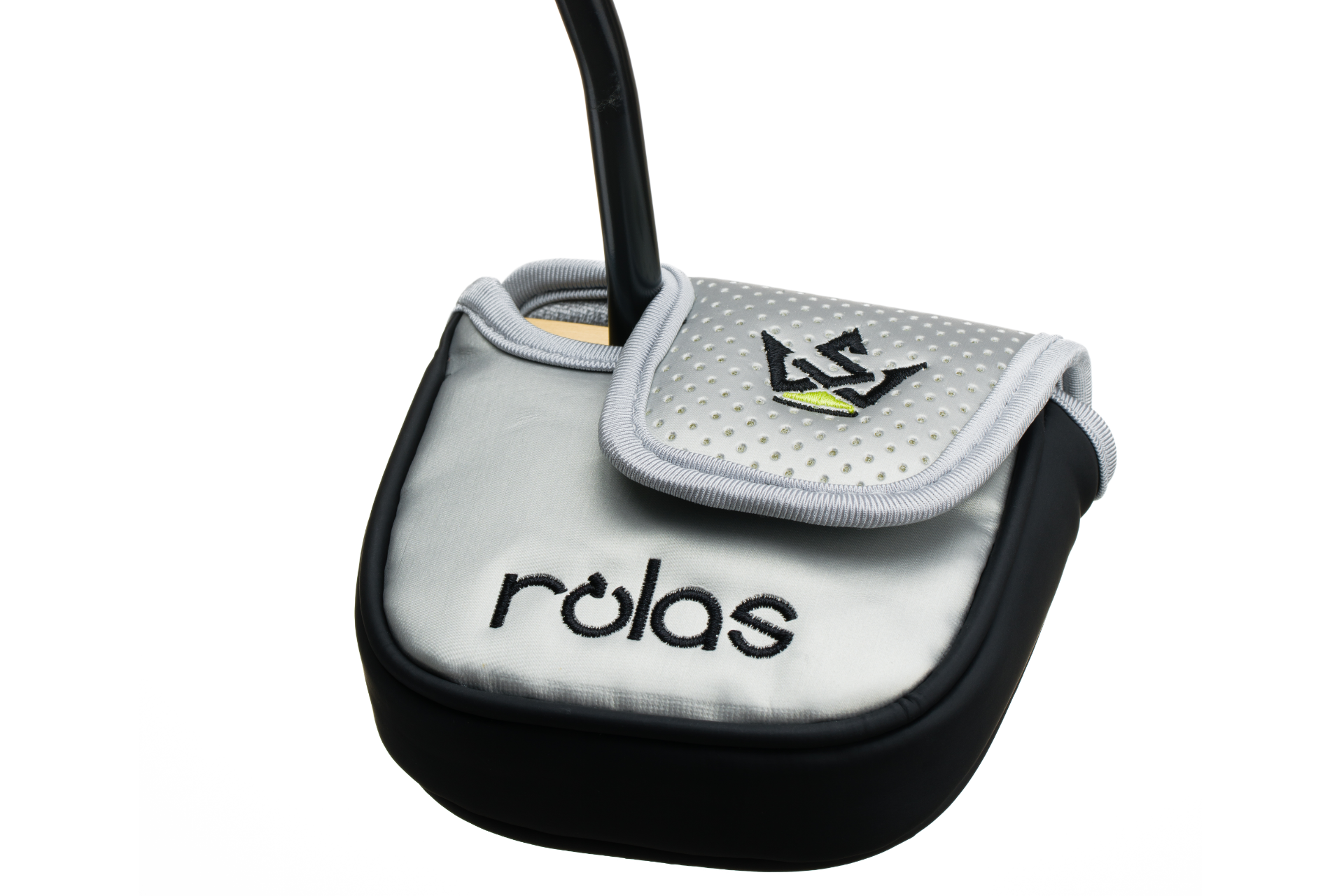 Description
Features:
Technical Spec:
Elevate your putting with the new Rolas©️ RB4 Putter, the most dexterous Mallet yet. 
Discover a perfect blend of agility and balance with our unique Tri-Mallet, sculpted to redefine stability on the greens.

Featuring a perfect blend of stability and form designed for those of you who like to release your mallet through impact like a blade, but still have the solid high MOI feel of a square mallet.

The RB-4 Tri-Mallet design is very easy to align and easy to play.
Like all RB putters, the brass forward weighting helps reduce impact slide and gets your putts rolling quicker. Our shaped brass face gives more heel toe weighting which gives greater distance and line control.

The special Tri-Mallet design has 3 tungsten steel weights to make our very easy to align mallet, super steady any easy to perfect your stroke.

Meanwhile, the short hosel is designed to give our Tri-Mallet toe hang for those who like to release your head through impact.

Face balanced mallet putter
CNC milled brass head
X- milled face
3 alignment lines
Matt, glare-free finish
Bended Apollo steel shaft
Head weight changeable via screw system
Midsize putter grip for all grip types
Headcover included
Hand: Right handed
Loft: 3.5°
Head Colour: Brass/Black Head 
Weight: 0.36 kg
Lie: 72°
Shaft Brand: Apollo
Shaft Type: Bent Steel
Shaft Weight: 110.00g
Grip Color: Black
Total Length: 35.00 inch
Total Length: 88.90cm
Grip Weight: 0.05 kg
Total Club Weight: 0.52 kg
The Rolas© RB-4
A masterclass in golfing precision
The meticulously crafted Rolas© RB-4 is designed for stability and balance, its curved face and tungsten steel weights optimize alignment and control.
With a unique toe hang for consistent strokes and a short hosel for effortless head release, the RB-4 is the epitome of finesse and functionality on the greens. Elevate your game with unparalleled precision.
Key Features:
Dexterous yet Stable Mallet
This design ensures that the putter is agile in handling, allowing for precise strokes, while the stability guarantees consistency in impact, giving you confidence in every putt.
Slight Curved Face
A curved face boosts the heel-toe balance, resulting in enhanced alignment. This means you can strike the ball at the optimal point more frequently, leading to more accurate putts.
3 Tungsten Steel Weights on the Back of the Tri Mallet
Tungsten, being a heavy metal, adds weight strategically to the putter. This weight distribution ensures a stable and smooth stroke, offering golfers a fantastic feel of the ball and improved playability.
X-Design
Computer milled-X design face ensures a consistent strike in wet or dry conditions.
Short Hosel Design
A shorter hosel aids in the easy release of the putter's head. This allows golfers to maintain the natural flow and rhythm of their stroke, ensuring that the ball rolls smoothly and accurately towards the target.
Stable Toe Hang for Square-to-Square Stroke and Release Stroke Arcs
A stable toe hang guarantees that the putter face returns to a square position at impact more consistently. This ensures that the ball travels on the intended line, making long and short putts more predictable and successful.
Press reviews:
A harmonious blend of feel, balance, and precision on the greens
"Having tried the Rolas© RB-4 Putter, it's evident that it's a cut above the rest. Its design strikes a balance between art and engineering, offering remarkable stability and precision."
Fast worldwide shipping
We send every Smithworks wedge out express delivery so you get yours within 24-48 hours!*
Questions?
Reach out to the SmithWorks team anytime if you have any questions before you buy.
Secure Payments
Payment Card Industry Data Security Standard (PCI DSS) and 3D Secure checkout.